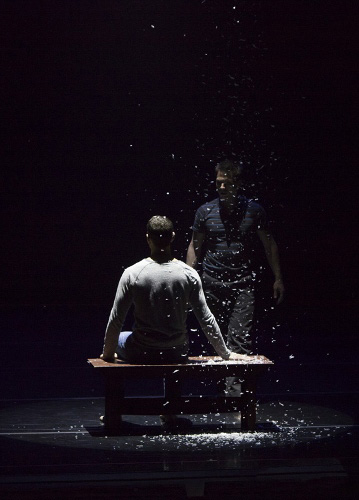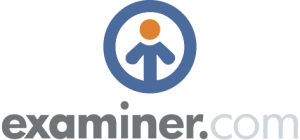 'The Next Wave' offers works that trigger a variety of emotions
Tom Alvarez on May 16, 2015
After experiencing "The Next Wave," the final offering of Dance Kaleidoscope's 2014-2015 season, Friday at the OneAmerica Stage at Indiana Repertory Theatre, this writer could not help but feel deep admiration for the special talent required to practice the art of choreography. Especially after seeing four different works by Lucy Bowen McCauley, Stephanie Martinez, Brock Clawson and Kiesha Lalama, in this concert made possible in part through a grant by the National Endowment for the Arts.
That is not to say that the work of DK artistic director David Hochoy, who is celebrating his 25th anniversary next season with the company and who has choreographed numerous original pieces during his tenure, has not been impactful. Considered by many to be a master of his art, his acclaimed body of work is testament to his rare talent. Still, it is refreshing to see the work of other choreographers on occasion and observe how well the dancers execute the movement created by others with styles uniquely their own.
The Indiana premier of McCauley's piece, which opened the concert, is titled "Tableaux de Provence." Set to music of the same title by Paule Maurice, the composition is meant to evoke the ambience of Provence, France, where Maurice and her composer husband Pierre Lantier spent their summers. Divided into five movements, the lively piece, which featured the company dressed in folk-like costumes, combining balletic and contemporary dance styles, was charming and pleasant to behold.
On the other end of the spectrum was the next piece in the program, and another Indiana premiere, titled "Taking Watch," an intensely stark work by Chicago choreographer Stephanie Martinez. With music by Abel Korzeniowski and Murcof, the work captures the conflict and division that often occurs as individuals work towards coming together in peace and brotherhood. It came as no surprise that the commanding Jillian Godwin, who always projects power and intensity, soloed in the sometimes explosive piece's open and close.
Following an intermission was the world premiere of the stunning "Lake Effect Snow" by Brock Clawson, another Chicago choreographer. Known for the emotional and often autobiographical content of his work, Clawson drew upon his own love life and experience as a gay man. A work about navigating through painful relationships to find self-awareness and self-worth, the piece featured ingenious lighting design by Laura Glover which had a filmic quality due to its blackouts which suggested passage of time and spotlights that gave it a noirish feel. Adding to the piece's dreamlike quality was music by Jon Hopkins and Carbon Based Lifeforms. So moving was Clawson's work that this writer's guest wept during its performance because he so identified with the experience of the central character, danced empathetically by Noah Trulock.
The concert closed with another world premiere of Kiesha Lalama's exotic "Catapult" which featured the entire ensemble grouped closely together as if in an hypnotic, undulating, ritualistic tribal dance to "Forget Your Limitations–A Trance Dance Journey" by Rishi and Harshil. At various times certain dancers stood out in solos, such as those of apprentice Stuart Coleman, a dancer to watch, and DK veteran Timothy June, both of whom exhibited appealing musicality and presence. Also turning in a shining performance was Zach Young, who recently rejoined the company after recovering from an injury